Crack win xp admin password. How to Crack Windows 10/7/8/XP Admin or User Password 2019-05-25
Crack win xp admin password
Rating: 6,5/10

664

reviews
Hack Administrator Password, How To Crack The Administrator Password
Step 4 : On the final page, setup a new password for your Microsoft account and apply the changes. . Steps to Crack Administrator Password Without Software Step 1: Start your computer and enter any wrong password into the input box at the login screen. This method might not be that effective and you might to consider using password cracking software Windows 10 software. Step 3: After that, just provide the security code and proceed to the follow up page to reset the password. Here you can change any of user account passwords.
Next
How to Crack Windows 10/7/8/XP Admin or User Password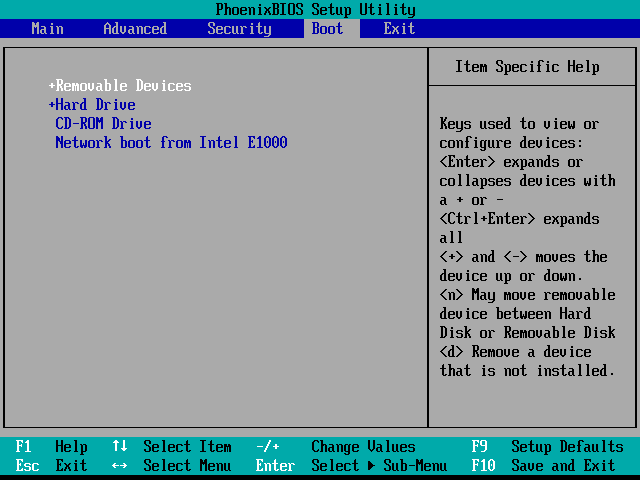 I used it on one computer and it worked. Press enter and you will be told that your username password has been changed successfully. For Windows systems it allows to enter any password protected profile without any knowledge of the password. Start the Local Users and Groups snap-in. If you can help me resolve this, I would be very thankfull. Then option 3 is your best choice to bypass the locked out computer, it is the most effective windows password hacking method on the market.
Next
How to Crack Admin Password for Windows XP
My buddy over at the How-To Geek site has a great tutorial on. It is a pretty simple method to change the password online. Now that you finally logged in to your computer using the way mentioned above, be sure to use a password manager to help you remember your password. Step 4 : Kindly wait patiently for a while and let Ophcrack. But I used it to get on an account on my moms computer and access was denied.
Next
How To Recover Windows XP Admin Password
Step 1: Find another computer and go to Ophcrack website. You might want to code your own Rainbow table generator. Install this on the computer that you're just using. Step 3: See the admin account whose password you want to crack. He asked me to help him recover the password. Step 3: Type the command, net user account name password substitute user account with your user name and password with your new password. Note: If you are running any kind of Anti-Virus Tool it will give you a prompt saying that it is a Virus since they have already labelled this tool as a Hack-Tool.
Next
5 Ways to Crack or Reset a Forgotten Windows Password
Microsoft has done a tremendous job to secure a Windows computer. Then, install the program on the computer by following the on-screen prompts. Tip: Spower Windows password reset professional also support Windows password reset cd disk creation, you can refer to for more information about that. This step is technically optional, but we're guessing that your password was too difficult to remember and that's why you used Ophcrack in the first place. If you have change the build-in administrator password and now forgot it, you will be unable to hack forgotten windows password by option 1 and option 2. Step 7: Remove the installation disk and restart the computer. From there, you can insert the bootable drive to the computer and restart the computer.
Next
Windows XP Password Cracker: How to Crack Windows XP/Vista Password
Step 1: Press windows key + R to open the Run dialog box. Now It will open a command prompt! I personally would use using , it bypasses all windows password checking, so you can boot to windows and change the password. Step 1: Log in to the administrator account Step 2: Open the control panel using the start button Step 3: Click on the Users Accounts Step 4: Choose the name of the user of the other account in Vista, there is an additional step where you need to click on the Manage another account before choosing the one you want to change the password for Step 5: Click on change the password and enter your desired password twice. From the menu, select boot in safe mode with command prompt. How we can recover the lost password? Of course, you can hire some computer expert to crack it for you, but it cost a lot of money and risk of privacy leakage.
Next
Forgot Windows xp admin password, how to reset?
El Cape Well if I do want to enter the Recovery Console or to Repair windows what would be the password? The answer is pretty obvious because there are many password cracking software available. I need to reinstall windows xp I have never used this, and when I boot up from the cd it asks for an administrator password, Ive tried my log in password and the code that came with my windows xp with my Dell and they dont work. This trick can be useful if you forgot what your login password is and want to change it so you can login again. Is the next step for newsletters? Step 5: Once booted, select your account and click on Reset Password to remove or change it. I hope i helped you and it works out somehow. Just keep the default and press Enter.
Next
Ways to crack Windows administrator Password
After which you are copying or backing up the logon. Great tool for hacking your own box you can only change the pass, you can't see the old one From the site: Kon-Boot is an prototype piece of software which allows to change contents of a linux kernel and now Windows kernel also!!! After taking note of the password you can now. Windows Password Mate is one such software that lets you recover your admin account if you ever forget your password. You are asked to select which part of registry to load. Step 4: Then type the following command - net user Username newpassword, where username is the admin account whose password you want to change and newpassword is the new password that you want.
Next
How to Reset Windows XP Administrator Password After Forgotten
Step 7: Confirm the change and close all the open windows. Few months ago, I created a password for administrator account. So it is no wonder that it can help crack administrator password. You can read the documentation to learn how to use it. Any questions, post a comment! If you didn't change the default settings of your system, the administrator account should no password protected. Pretty easy to use and comes with good instructions, so most people can follow along. You will now have access to all user accounts, including that of the administrator.
Next